Wow, it feels like we just got hit by a heat wave today! The temperature reached an amazing 12 degrees! We weren't nearly as cold and it made for a much more enjoyable ride. We started the day off by heading south on trail 1 through Bergland on our way to the Fisherman for the world famous Walleye breakfast. After gassing up and leaving the Fisherman we headed to the south end of the lake and joined up with trail 100 to trail 1 through Marinesco. (All trails in this area were freshly groomed and smooth as glass!)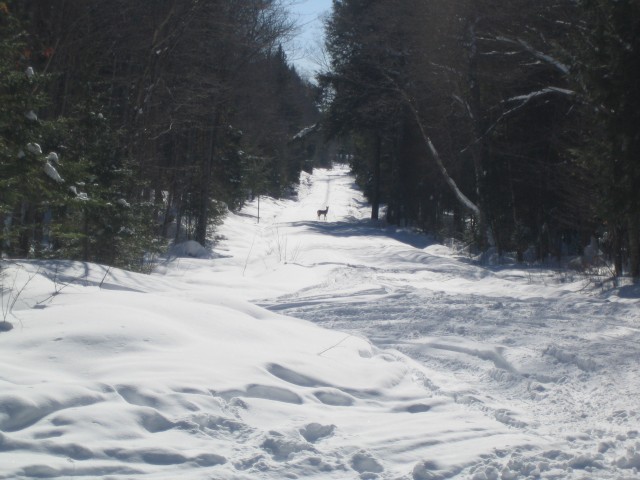 Then we took trail 2 east until we hit trail 1 south to Presque Isle, WI. (This trail was in good shape other than it was a little icy in the corners.)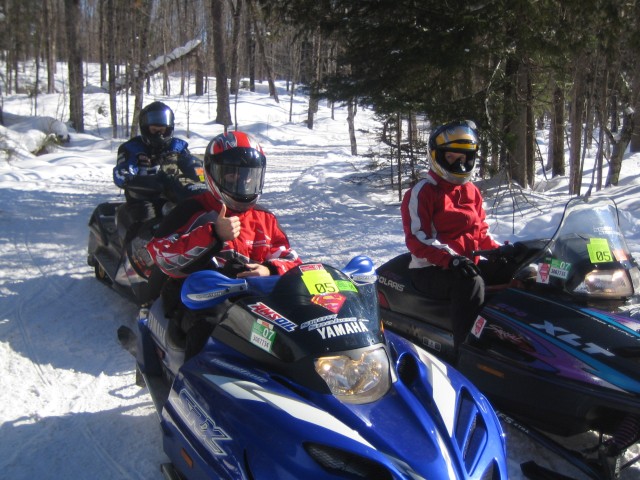 We arrived in Presque Isle and got a few drinks and a pizza at Sky View Lodge. After leaving Sky View we decided to try a different trail for the ride back to White Pine. We headed west and hooked up with trail 11 north towards Wakefield MI. This trail was in great shape and had some great scenery. Along side a road we saw a wolf or coyote feasting on some road kill. We also saw several Bald Eagles along this trail.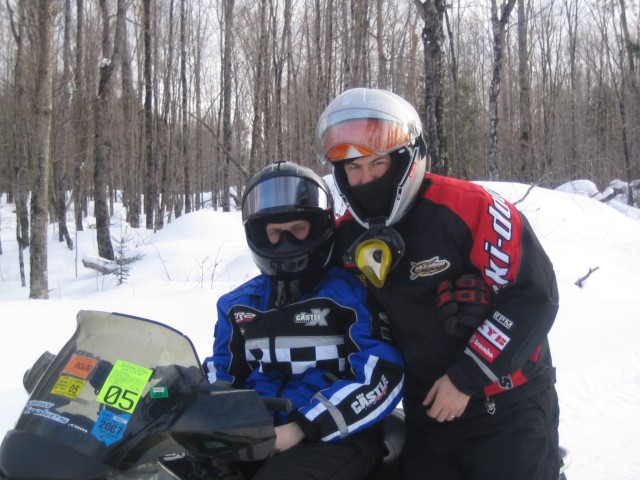 I think all of the scenery is what distracted our friend Jill. She ended up going off the trail and getting stuck in some deep snow. (she wasn't hurt)
We ended up going to Bingos in Wakefield to gas up and get a few snacks. After leaving Bingos we headed East on trail 8 to Bergland and then trail 1 north to White Pine. Trail 8 was pretty beat due to all of the weekend traffic, but trail 1 was still in fair condition.
This was a great trip and won't soon be forgotten!
Distance: 160
Previous: 2,732
Season Total: 2,892