Today was a slightly longer ride than yesterday. We hit trail 5 and headed west around 9am.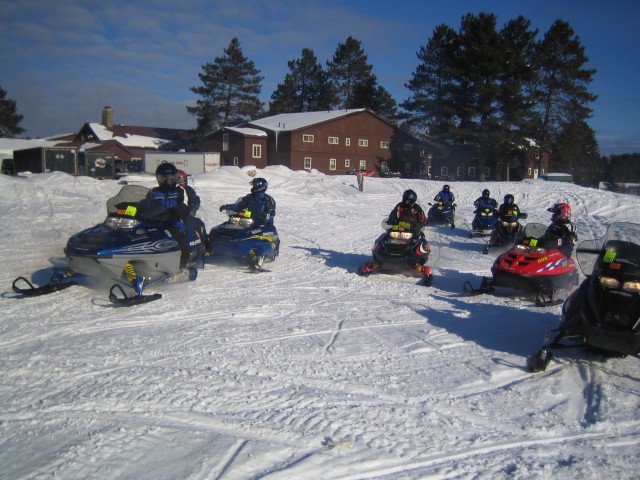 We arrived in Presque Isle around 10:30am and got breakfast at the Outpost Cafe. It is a nice place to get some good food along the way. If you like your meal made custom, this isn't the place for you! It clearly says on their menu, NO SUBSTITUTIONS OR CHANGES. I find this kind of funny, because the whole reason I go to a restaurant is so I can have it MY WAY, not their way! Any ways….. After fueling up we headed north on trail 1 to trail 2 into Marinesco. From there we took trail 1 to trail 100 and got on lake Gogebic at the bridge. We rode up to the Fisherman and then cut across to the Root Cellar. After a couple drinks at the Root Cellar we headed south on trail 13 then to trail 2 into Watersmeet.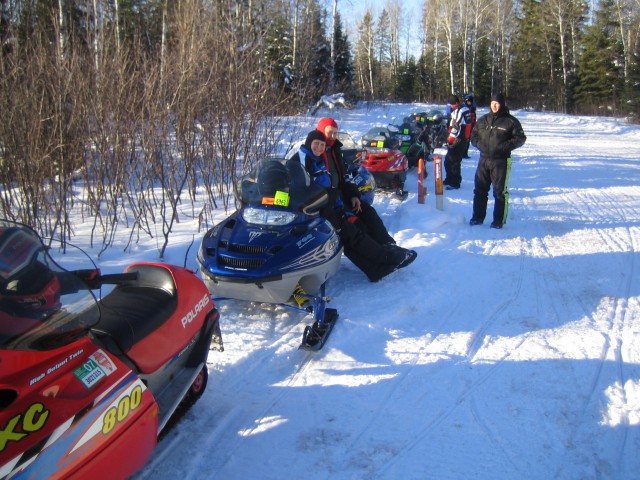 From there we took trail 3 back to Land O Lakes.
All trails were in excellent shape and freshly groomed!
Distance: 118
Previous: 2,474
Season Total: 2,592