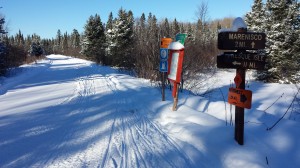 We took it pretty easy today and spent more time talking than riding. It was a fun day though! All trails are still in great shape but are a little on the loose side (due to the recent foot of snow that fell). We stopped at the Bergland Bay Bar for their famous beef sandwiches, then hit Bam Bam's (in Marenisco) on our way back.  Trail 1 from Presque Isle north had plenty of snow, a few bumps from the weekend traffic.  Lake Gogebic is in great shape, plenty of snow and smooth.
WARNING – trail 11 from Winchester to the U.P. is closed.  As you can see on the map below, we rode over there, saw the sign and turned around!
Be sure to LIKE our facebook page if you'd like to follow our trail reports, snow gauge and photos!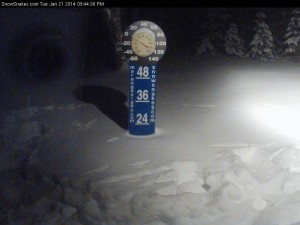 Overall Trail Rating: 9 out of 10
Distance: 110
Previous: 541
Season Total: 651
Check us out on Facebook:
http://www.facebook.com/pages/SnowSnakescom/175179815834100
Watch our trail videos on Youtube:
http://www.youtube.com/snowsnakesdotcom
Follow our live trail reports on Twitter:
http://twitter.com/snowsnakestrail