A few of my friends from high school met up this weekend and we hit the trails. Two of them have never ridden before and the other one rode last season.
Yesterday we got some fresh snow and the trails really needed it! The trails were in pretty good shape, especially once you crossed in to Michigan! We started off by heading up trail 1 to get some lunch at the Fisherman. Upon arriving at the Fisherman we met up with the Prairie Riders from Illinois and swapped a few stories of their week long trip. It sounded like it was an expensive one! Blown motors, busted suspensions, and demolished tracks. At least all of the riders are fine and only the sleds have to visit the shop! After leaving the Fisherman the snow really started to come down!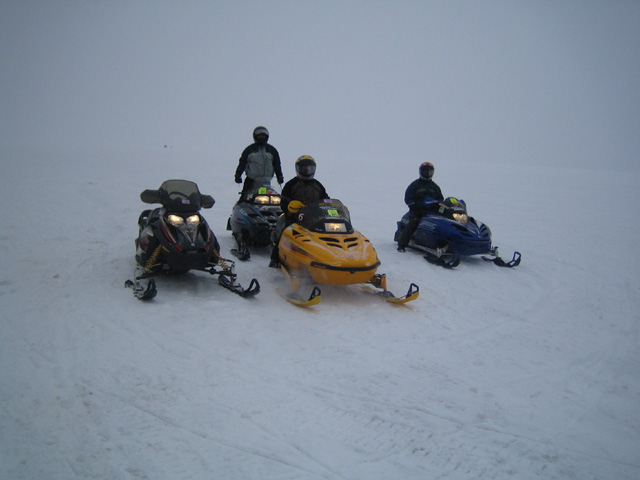 We ran in to town to get gas and then made a stop at the Polaris dealer in Bergland to pick up a few things. Then we hit trail 8 west and stopped in to Bingo's to grab a pizza and a few drinks. We talked to a few riders in Bingos and they said trail 11 south was pretty rough.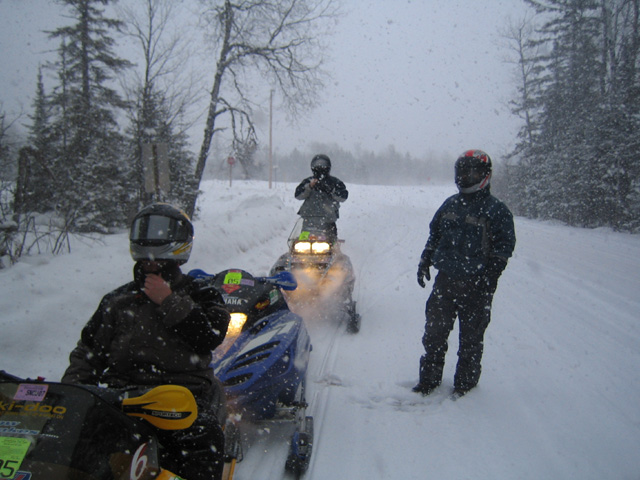 We took trail 2 and then joined up with 11 south. They were right! We rode trail 11 for about two miles and then turned around! It looks like they aren't able to get the groomer through there yet, so I doubt it will get groomed any time soon. Once we got back on trail 2, it was smooth sailing all the way back to trail 1 south. I was pretty surprised how good of condition trail 1 was in. Normally this stretch of trail can get pretty beat up due to the large volume of traffic and the narrow windy nature of this trail. Once we crossed into Wisconsin the trails weren't very pretty. They have enough snow to ride, but it doesn't look like there is enough to groom. If we got another foot of snow, that would really help!
Distance: 119
Previous: 608
Season Total: 727