We've had this trip planned for quite a while now. My Uncle and Cousin made the trip in from Cleveland, Ohio. We drove up on Friday morning, got everything unloaded and hit the trail by 1pm. Neither of them had ever been this far north, so we wanted to show them lake Superior for the first time.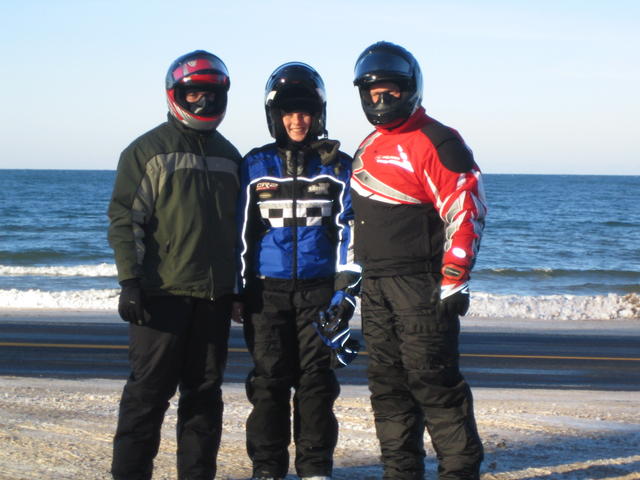 We headed north on trail 1 to Silver City and after a quick stop at the foot hills, we headed West to Lake of the Clouds. It looked like we were the first sleds up the road in at least a few days. We saw several deer on the way up the road and at least two jumped out in front of us (make sure you keep an eye out for them). Once reaching the top we all hiked up the fresh snow to the overlook.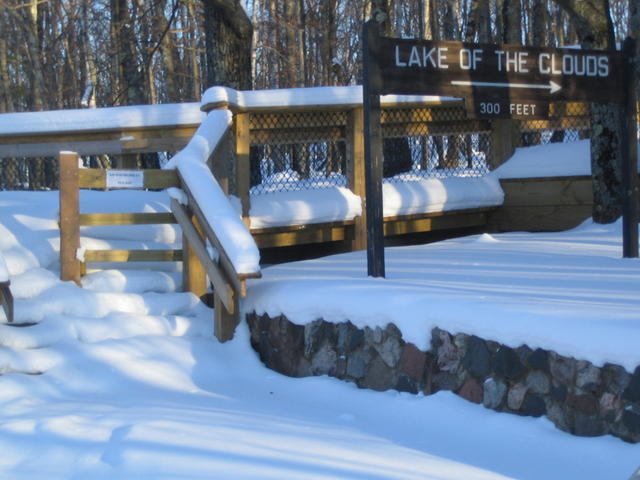 I would estimate the snow up top to be around 18 inches. It was super clear and you could see the copper peak ski jump. We took a few pictures and then headed back down the hill. Next we headed south on trail 11 towards trail 102. 11 was in great shape and there was lots of fresh powder to play around in. We made it to 102 and headed south to Bergland. 102 was in good shape for early season riding, but it could use a little more snow to fill in some of the pot holes. Then we hooked up with trail 8 East and made our way to Bergland. We ate a p Antonios and got Nordines. It was time to hit the trails again and we took trail 1 north to White Pine. Normally trail 1 is one of my favorites to ride because it is a wide, straight, hilly road that normally has a TON of snow on it. This year, it looks like they are logging an area that is just off the trail, so they have plowed the road down almost to the pavement. Hopefully they will be done logging soon and it will be back to normal!
Distance: 87
Previous: 0
Season Total: 87